L'Angélus breads are the fruit of a serendipitous meeting of two pioneering organic bakeries: L'Angélus and Biofournil.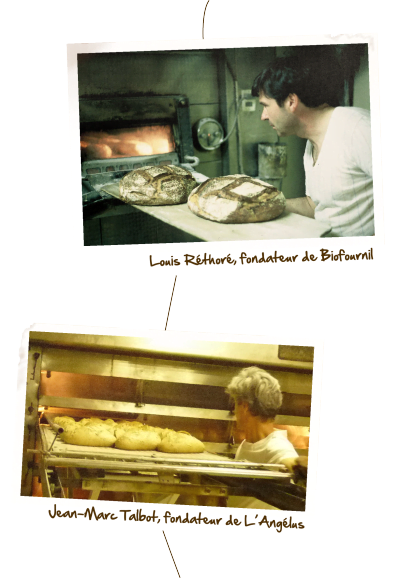 In 1983, Jean-Marc Talbot set up a bakery in the outhouse of a farm and became one of the pioneers of organic baking.  For more than 30 years, he provided discerning customers with delicious and high-quality sourdough products.  This is how Angélus developed their renowned skills in tin-baked and bio-dynamic breads (Demeter).
In 2012, the 100% organic Angélus and Biofournil joined forces.  Proud of their shared values and remaining in their original villages, they combined their expertise to develop a full range of breads and pastries to win the hearts of the most discerning customers.
Today, Angélus breads are made in the Barberey-Saint-Sulpice (Aube) bakery, and in the bakery in Puiset-Doré (Maine-et-Loire).