MULTI GRAIN BREAD
Perfect for breakfast to ensure energy for the day.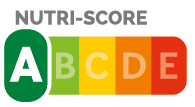 ---
Source of fibre and phosphorus.
Ingrédients :
Stone ground multigrain* flour** (39%) (wheat* flour, corn* flour, barley* flour, spelt wheat* flour, rye* flour, buckwheat* flour, wheat gluten*), water, traditional leaven*(wheat* flour, water), seeds*/grains* ( flaxseeds*, sesame* seeds, millet grains*, sunflower seeds*), unrefined sea salt. Topping: flaxseeds*, sesame* seeds, millet* grains, sunflower* seeds, oats*
** except for corn and barley flour.
* All agricultural ingredients are certified organic. Products contain gluten*.
May contain traces of eggs*, soy*, milk*, nuts* and sesame seeds*
Energy
Fat materials
Saturated fatty acids
carbohydrates
With sugar
Dietary Fibre
Protein
Salt
Phosphorus
Content per 100g *
1096 kj /260 kcal
4,3 g
0,6 g
44 g
1,8 g
5,5 g
8,5 g
1,1 g
179 mg
% RNJ for 100g **
13%
6%
3%
17%
2%
/
17%
18%
26%
** GDa: Guideline Daily Amounts based on 2000 kcal.